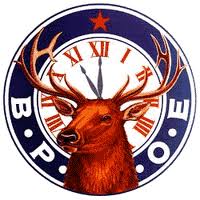 What's Cooking
at the Elks?
Hope you had a Wonderful Thanksgiving!
Now it's time for an exciting week at the Elks

Wednesday Dec.1st: Serving brats with chips with bar open from 4pm-9pm
Thursday Dec 2nd: Burger night!!! Serving from 5pm-7pm and bar open from 4pm-9pm
SLEIGHBELL WEEKEND!!!!
Friday Dec 3rd: Fish Fry!!! Serving from 5pm-8pm with the bar opening at 4pm. We will have live music from 7:30pm-10:30pm, we have a public license for this! Open to the public!
Saturday Dec 4th: We will be serving breakfast with mimosa and bloody mary bar from 9am-Noon. From Noon-10:30pm we will have sloppy joes and live music from 7:30pm-11:30pm. Again, we are open to the public for this whole day!!!
Sunday Dec 5th: We will be holding our Memorial service at 2pm, we will have coffee and cookies after the service.
Whew.....Lots happening! Thank you to everyone that is helping with making this week happen!
Welcome to Manistee Elks Lodge #250

Our lodge is located on the Manistee River channel in beautiful downtown Manistee, home of the Manistee National Forest and Victorian Christmas Festivals.
Join us Friday evenings between 5:00 and 8:00 for the best fish fry in town. Check our Calendar for upcoming events!

Lodge meeting every 1st and 3rd Tuesday 6:30PM. Call to check if we are having dinner. One meeting only in July and August, which takes place on the 3rd Tuesday.
(231)723-2060 (Lodge)
We are in the process of creating this new site, please keep coming back for updates!
Look below for our Boo's Brew's and Brat's Party!